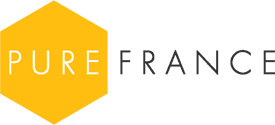 La Ville Lieu de Fer, Le Gouray
Holiday manor house
Le Gouray, Côtes-d'Armor
Beautiful 18 century manor house
2 acres of lawned gardens
Private, heated pool 10m x 5m
Wi-Fi internet and Games room
BBQ
Close to stunning Emerald coast
5 min to amenities
Ref.22016
Sleeps12
Bedrooms6
Bathrooms5
Special offer : 30 June - 7 July 2018 NOW €2,050
25 August - 1 September 2018 NOW €2,840
Introduction
La Ville Lieu de Fer
At the top of a gentle hill overlooking the wooded countryside with panoramic views towards the villages of Le Gouray to the North and Collinée to the South, this exquisitely restored house is beautifully furnished with many period pieces and antiques and equipped to a very high standard.

Two acres of enclosed gardens with terraces, shrubberies and a spacious and completely hedged and fenced pool area, make this a private paradise for those wanting luxurious living within easy reach of a good selection of holiday activities.

With a total sleeping capacity of 12, but composed of two self-contained units (main house sleeps 10, artist's studio sleeps 2) this property is perfect for larger groups that include several different families.

Located between Collinée and Le Gouray the property is well placed for exploring the North coast with a choice of beautiful beaches and the seaside town of Val André.

Nearby Jugon des Lacs, a pretty little stone walled town with its two huge lakes, offers a choice of water activities for those wishing to perfect their skills before venturing out on to sea.
Dining room in Brittany holiday manor house
Kitchen in Brittany holiday manor house
Accommodation details
Holiday manor house
The accommodation comprises the manor house and artist's Studio;

MANOR HOUSE;

Entrance hall with WC and hand basin.

Large living room, 'Le Grand Salon' (16m x 6m), with sofa and armchairs, open fireplace, reading area with 2 chairs and library. Writing desk.
Door to terrace (Note - Families are kindly requested not to allow children have access to this room).

Kitchen with Aga cooker (double electric oven, gas hob). Microwave, dishwasher, fridge freezer. Breakfast table and chairs to seat 8.

'Le Petit Salon' sitting / dining room (11m x 6m) with dining table (seats 12). Sitting area with two sofas and wood burning stove. 50" HD TV with UK channels. Wi-Fi internet.
Door to terrace.

Stairs to 1st floor;

Bedroom 1, double.

Separate bathroom with shower and hand basin.

Bedroom 2, two singles.

Separate bathroom with bath and hand basin.

Separate WC.

Mezzanine over kitchen;

Bedroom 3, two singles with sitting area.

Separate bathroom with WC, bath with hand-held shower, twin hand basins.

Separate (main) bathroom; with WC, shower and twin hand basins.

Bedroom 4, two singles.

Bedroom 5, double bed and sitting area.

Steps down to conservatory living room / summer kitchen with bamboo sofa and armchairs, dining table, seats 4.
Kitchen with electric oven and hob, fridge, microwave.

ARTIST'S STUDIO;

(Separate apartment with wooden stairs up from garden).

Wooden balcony overlooking garden and pool, table and two chairs.

Living room / kitchen with oven and hob, fridge and microwave. Two armchairs and breakfast table. TV and video (UK channels).

Bedroom 6; double with sitting area.
Ensuite bathroom with WC, shower and hand basin.

EXTERIOR;

(Beneath the Artist's Studio);
Games Room with table tennis, darts, footballs, board games and jigsaw puzzles, Large 4 burner Gas BBQ, gas included.
Laundry Room with 2 x large sinks, 2 x washing machines, 2 x tumble driers, extra freezer, indoor and outdoor drying areas, ironing board and iron.

Pretty courtyard garden.

Huge lawn area.

Pool area; 10m x 5m heated pool, 1.2m - 1.8m deep. Pool-shower.
Sun terrace with sun loungers and parasol.

Lawn seating area with table and parasol.

2 acres of grounds with security gates and parking for several cars.
Conservatory in Brittany holiday manor house
Private, heated pool near Le Gouray, Bretagne
Calendar 2018
June 2018
Mo
Tu
We
Th
Fr
Sa
Su
1
2
3
4
5
6
7
8
9
10
11
12
13
14
15
16
17
18
19
20
21
22
23
24
25
26
27
28
29
30
July 2018
Mo
Tu
We
Th
Fr
Sa
Su
1
2
3
4
5
6
7
8
9
10
11
12
13
14
15
16
17
18
19
20
21
22
23
24
25
26
27
28
29
30
31
August 2018
Mo
Tu
We
Th
Fr
Sa
Su
1
2
3
4
5
6
7
8
9
10
11
12
13
14
15
16
17
18
19
20
21
22
23
24
25
26
27
28
29
30
31
September 2018
Mo
Tu
We
Th
Fr
Sa
Su
1
2
3
4
5
6
7
8
9
10
11
12
13
14
15
16
17
18
19
20
21
22
23
24
25
26
27
28
29
30
October 2018
Mo
Tu
We
Th
Fr
Sa
Su
1
2
3
4
5
6
7
8
9
10
11
12
13
14
15
16
17
18
19
20
21
22
23
24
25
26
27
28
29
30
31
November 2018
Mo
Tu
We
Th
Fr
Sa
Su
1
2
3
4
5
6
7
8
9
10
11
12
13
14
15
16
17
18
19
20
21
22
23
24
25
26
27
28
29
30
December 2018
Mo
Tu
We
Th
Fr
Sa
Su
1
2
3
4
5
6
7
8
9
10
11
12
13
14
15
16
17
18
19
20
21
22
23
24
25
26
27
28
29
30
31
Rental rates
From
To
Weekly rental rates
Euros
Sterling *
US Dollars *
02/06/2018
30/06/2018
June
€ 2,101
£ 1,842
$ 2,595
30/06/2018
07/07/2018
early July
€ 2,240
£ 1,963
$ 2,766
07/07/2018
28/07/2018
July
€ 2,735
£ 2,397
$ 3,377
28/07/2018
01/09/2018
August
€ 3,525
£ 3,090
$ 4,353
01/09/2018
08/09/2018
early September
€ 1,750
£ 1,534
$ 2,161
08/09/2018
22/09/2018
mid September
€ 1,360
£ 1,192
$ 1,679
Refundable Security Bond
€ 650
Special offer
30 June - 7 July 2018 NOW €2,050
25 August - 1 September 2018 NOW €2,840
Sterling & US Dollar rates are provided only as a guide. * Rentals are payable in Euros.
Prices are for the rental of the entire property above, per week.
Bookings run from Saturday 5:00pm to Saturday 10:00am.
Neither Pure France nor the property owner are liable for any loss or interruption of internet service.
No smoking in the property.
Linen and towels provided. Includes towels and poolside towels but not beach towels. Visitors must not take supplied towels to the beach.
Location
Le Gouray
Nearest shops and restaurants at Le Gouray or Collinée, both 5 minutes drive.

Larger shops and restaurants and supermarkets at Lamballe, 20 km. Bike hire and riding at Lamballe. Water sports at Jugon Les Lacs, 20 km.

Nearest beaches at Le Val André, 40 km.

An excellent network of good roads and dual carriageways make the whole of the North coast from Saint-Brieuc and beyond, to Le Mont-Saint-Michel, on the Normandy border, easily accessible.

This coastline is famous for its stunning beaches, with white sand and turquoise water, its cliff top walks and its wild and rocky headlands.

Dotted with little seaside towns such as the picturesque Le Val André or Erquy with their sandy beaches and choice of restaurants, it also has many miles of unspoilt, wild coastline which can be visited on foot by the coast path.

Cap Fréhel where the lighthouse is perched at the top of the cliffs, offering superb views along the coast, is particularly recommended.

The lively resort of Dinard and Saint-Malo, where the walled city was completely rebuilt after being destroyed during the war, are not to be missed.

Inland there is much to do and see:

Wander around the shops at Lamballe or visit the little hilltop citadel of Moncontour. Dinan, on the Rance estuary (considered to be one of the most beautiful estuaries in France).

You can take a boat trip from Saint-Malo to Dinan and spend a little time exploring its cobbled streets and château.

Jugon Les Lacs, itself a popular holiday destination, is a pretty little town sandwiched between two huge lakes where you can hire boats or learn to sail.

The area is well supplied with footpaths, including the 'Grand Randonées', long distance footpaths, including the coast path, and the network of little roads make it good cycling country; bike hire in Lamballe.

A longer day out would take you to the forest of Broceliande (about 40 km), steeped in Arthurian Legend, where you can visit Merlin's (other) tomb!

Best explored on foot, but the villages of Paimpont with its abbey on the lake, and the Château de Comper can be easily visited by car.
Reviews
Feedback from previous guests
We had a fabulous week at La Ville Lieu de Fer and everyone declared it a resounding success. Our granddaughters are missing the pool terribly and would return tomorrow if they thought there was the slightest chance of it happening. Once again, thank you so much for your help and advice during our stay. It was much appreciated.
---
Outstanding.....amazing......perfect!!!!
What an amazing holiday! We were a group of three families wanting a large property with enough space to give us our own privacy. This was perfect!
We arrived after a short drive from St Malo (we came over on the ferry), and was greeted by Michael who was such a friendly and helpful man. He showed us around everything and how things work. However after that his presence was discrete enough to know he was still taking care of things like the recycling, pool etc but you hardly physically saw him. He was on hand within a few minutes if we ever needed him though. First class service.
So what can I say about the property and facilities? Well it certainly has the wow factor! You arrive to be greeted by huge, beautiful metal electric gates - you feel like the lord of the manor each time they sweep open to let you in! There is a really large grassed garden for the kids (and adults!) to play in, with loads of different games in the games room to keep you amused.
The heated pool is a great size and spotlessly clean, with comfy chairs and even a little kitchen area with a cups etc and a fridge (great for keeping the kids drinks and the odd bottle of fizzy stuff chilled).
There is a lovely outdoor courtyard seating area which we used every night after dinner.
The house itself was furnished and equipped to a very high standard. There is everything provided (and in many cases more than one) that you'd ever need. We easily cooked for our large group and was able to all eat at the huge dining table. The beds were very comfy and the whole property is spotlessly clean and maintained to a very high standard.
The nearest town is 5 minutes drive away with a supermarket which stocks your day to day needs, plus a lovely boulangerie! A bigger town with hypermarkets is about 20 minutes away.
Finally Michael was the perfect host. Helpful, polite and discreet - exactly what we needed.
If you are wanting a large property in France, you will not be disappointed. This place is outstanding!
---
Thank you again for a really lovely time. All of our party had a fantastic time which was all made possible due to being in your truly fantastic property and all the nice little touches you provide in it.
---
We had a fabulous holiday at La Ville Lieu de Fer, the house was amazing, extremely comfortable and really spacious, we felt very spoilt. The gardens and the pool area are stunning and excellent to relax in, which what we really needed. We didn't want to leave:

I'd like to thank Mr and Mrs Richardson for sharing this property. Its a delight!

I'm sure we will be booking again with you in the not too distant future.
J Willoughby, UK
---
We had a great family holiday at your property. It exceeded our expectations and was more spacious than your website details indicated. It was wonderfully furnished and fully equipped and the garden was particularly attractive. The owners ensured that everything possible was done to make our stay enjoyable and memorable. The weather could have been better but we did make use of the heated pool.
---
Holiday manor house near Le Gouray, Bretagne, with heated private pool
Private, heated pool in Brittany
Dining room in Brittany holiday manor house
Kitchen in Brittany holiday manor house
Conservatory in Brittany holiday manor house
Private, heated pool near Le Gouray, Bretagne
Bedroom in Brittany holiday manor house
Bedroom in Brittany holiday manor house
Bedroom in Brittany holiday manor house
Bedroom in Brittany holiday manor house
Bedroom in Brittany holiday manor house
Shower room in Brittany holiday manor house
Private, heated pool near Le Gouray, Bretagne
Dining terrace
Living room in Brittany holiday manor house
Kitchen in Brittany holiday manor house
Dining room in Brittany holiday manor house
Kitchen in Brittany holiday manor house
Living room in Brittany holiday manor house
Living room in Brittany holiday manor house
Living room in Brittany holiday manor house
Holiday manor house near Le Gouray, Bretagne
Holiday manor house near Le Gouray, Bretagne
Brittany holiday manor house garden
Holiday manor house near Le Gouray, Bretagne
Holiday manor house near Le Gouray, Bretagne