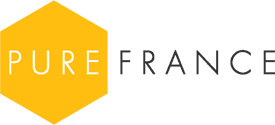 Château de la Bourlie, Urval
Vacation château
Urval, Dordogne
Historic 14th century château
600 hectare private estate
Extensive lawns & lovely private pool 15m x 6m
Daily maid service included
Close to all amenities & excellent restaurants
Ref.24030
Sleeps8
Bedrooms5
Bathrooms4
Introduction
Château de la Bourlie
Château de la Bourlie is one of the most outstanding and beautiful châteaux that exist in the whole of France. The property dates back to the 14th century and has remained in the same family throughout the years; come and visit for a stunning experience.

Set in the heart of beautiful Dordogne countryside, the château sits its own private estate of 600 hectares of lawned gardens, rolling meadows and woodlands. The charming gardens immediately surrounding the property consist of lovely lawns with flowers, mature plants and trees and manicured hedges. In the courtyard, you'll find and lemon trees and an array of colourful flowers.

The property offers a wonderful family-friendly environment; plenty of space for the children to run and let off steam and lovely, spacious accommodation with a wonderful welcoming and relaxing ambience.

The accommodation comprises almost half of the château and offers complete privacy to the extensive gardens and the large 15m x 6m pool. La Bourlie has been in the same family for over 600 years and the current owners, the charming Commarque family live in private quarters within the château. While they live in complete independence of you, it is highly recommended that you spend a few minutes in their company - (all fluent English speaking); learn some of the history of the property and engage in conversation with a real part of French history.

The main accommodation has separate entrances through the courtyard and the rear terrace. Superb, original features throughout including beamed ceilings, flagstone floors and many items of period furniture. Comfort is assured through the high quality furnishings and appliances; fully equipped kitchen, living room with TV (some UK satellite channels) and DVD player. 3 bedrooms, all with superb ensuite bathrooms.

Further accommodation is in the 14th century chapel house (immediately adjoining the main property, but not connected); two bedrooms with large, family bathroom.

The exterior of the château offers something for everyone. Endless walks and rambles around the private estate through the woodlands and meadows, strolls around the manicured, topiary hedges and expansive gardens or games of football with the children around the pool. Or even a game of boules with an aperitif on the large 'petanque' pitch right outside the back door.

The pool area is simply stunning; completely private and very understated. Surrounded by 1.3 hectares of lawns, the large 15m x 6m pool is great for kids and / or serious swimmers. A work of art in itself, the pool is formed from concrete with full-width steps.

Pool-side sun loungers, table and chairs and shaded hammock make it hard to venture elsewhere...

Daily maid service is fully inclusive and personal laundry service, cook and babysitter are available upon request.

Should you head out from the beauty of the château's estate, you'll find a host of lovely, traditional restaurants and historic sites on the doorstep. Fascinating and picturesque Dordogne countryside, villages and sites to explore; canoeing on the river at La Roque Gageac and the cave paintings at Les Eyzies are not to be missed.

For those who love their food and wine, we would highly recommend you bump into Monsieur et Madame for their recommendations...
Living room in Dordogne vacation château
Dining room in Dordogne vacation château
Accommodation details
Vacation château
Entrance hall.

Living room with TV (some UK satellite channels) DVD and CD player. Original fireplace and beamed ceiling.

Kitchen and dining room;
Original fireplaces, beamed ceiling, tiled floor. Fully-fitted and equipped kitchen with two fridges, freezer, dishwasher, hob and oven.
Dining table and chairs. Door to dining terrace.

Separate WC.

Stairs to 1st floor;

Bedroom 1, double with beamed ceiling. Ensuite bathroom with WC and roll-top bath and shower. Separate shower and hand basin.

Bedroom 2, double with ensuite WC, bath / shower and hand basin.

Bedroom 3, double (four-poster) with ensuite WC, roll-top bath / shower. Twin hand basin.

(Further accommodation in adjoining Chapel House);

Fully equipped kitchen.

Separate WC.

Bedroom 4, double.

Bedroom 5, single.

Separate bathroom with WC, bath / shower and hand basin.

Utility room with washing machine and dryer.

EXTERIOR;

Shaded dining terrace with table and chairs. BBQ.

1.3 hectares of lawned gardens. Shaded woodland and large boules area.

Private pool 15m x 6m with full-width steps. Sun loungers. Shaded, pool-side hammock.

Private parking and garages for many cars.
Living room in Dordogne vacation château
Kitchen in Dordogne vacation château
Calendar 2018
June 2018
Mo
Tu
We
Th
Fr
Sa
Su
1
2
3
4
5
6
7
8
9
10
11
12
13
14
15
16
17
18
19
20
21
22
23
24
25
26
27
28
29
30
July 2018
Mo
Tu
We
Th
Fr
Sa
Su
1
2
3
4
5
6
7
8
9
10
11
12
13
14
15
16
17
18
19
20
21
22
23
24
25
26
27
28
29
30
31
August 2018
Mo
Tu
We
Th
Fr
Sa
Su
1
2
3
4
5
6
7
8
9
10
11
12
13
14
15
16
17
18
19
20
21
22
23
24
25
26
27
28
29
30
31
September 2018
Mo
Tu
We
Th
Fr
Sa
Su
1
2
3
4
5
6
7
8
9
10
11
12
13
14
15
16
17
18
19
20
21
22
23
24
25
26
27
28
29
30
October 2018
Mo
Tu
We
Th
Fr
Sa
Su
1
2
3
4
5
6
7
8
9
10
11
12
13
14
15
16
17
18
19
20
21
22
23
24
25
26
27
28
29
30
31
November 2018
Mo
Tu
We
Th
Fr
Sa
Su
1
2
3
4
5
6
7
8
9
10
11
12
13
14
15
16
17
18
19
20
21
22
23
24
25
26
27
28
29
30
December 2018
Mo
Tu
We
Th
Fr
Sa
Su
1
2
3
4
5
6
7
8
9
10
11
12
13
14
15
16
17
18
19
20
21
22
23
24
25
26
27
28
29
30
31
Rental rates
From
To
Weekly rental rates
Euros
Sterling *
US Dollars *
19/05/2018
30/06/2018
late May & June
€ 3,950
£ 3,462
$ 4,878
30/06/2018
01/09/2018
July & August
€ 4,950
£ 4,339
$ 6,113
01/09/2018
29/09/2018
September
€ 3,950
£ 3,462
$ 4,878
29/09/2018
27/10/2018
October
€ 2,250
£ 1,972
$ 2,779
Refundable Security Bond
€ 1,000
Sterling & US Dollar rates are provided only as a guide. * Rentals are payable in Euros.
Prices are for the rental of the entire property above, per week.
Bookings run from Saturday 4:00pm to Saturday 10:00am.
No smoking in the property.
Bookings include electricity, water, linen and towels.
Daily maid service; two hours per morning. Duties include bed-making, bathroom tidying, general cleaning etc. Does not include dish-washing! (Dishwasher provided).
Location
Urval
The château is located mid-way between the historic towns of Bergerac and Sarlat-la-Canéda, a perfect spot from which to explore the Périgord and Dordogne, an area of impressive scenery with lavish green river valleys, gorges and limestone plateaux.

In the local village of Urval, (less than 10 minutes walk), you'll find a small café bar, ideal for the first coffee of the day for early risers.

All amenities in the nearby (5 minutes) villages of Siorac, Cadouin, Belvès and Le Buisson. Huge choice of all shops, supermarkets and café bars an lovely restaurants.

You can't evoke the Périgord without referring to its culinary traditions and remarkable gastronomic delights. The truffle undoubtedly remains the most famous and sought after product from Périgord but also delicacies such as fois gras and confit, walnuts, chestnuts and cèpes, as well as the well known wines from the Bergerac region will all make a gourmet's heart grow fonder.

Prehistory: Some of the most important prehistoric sites in the world are to be found in Dordogne: Les Eyzies, Lascaux, Font-de-Gaume, Le Moustier, La Ferrassie to mention only a few of the 200 sites listed. The abundance of works of art, shelters and heritage along the Vézère valley are classified by UNESCO as part of the world's heritage.

Châteaux: The Dordogne boasts the greatest number of châteaux and castles, close to a thousand, of all the French départements dating from Medieval and Renaissance times: for example the fortresses of Castelnaud, Beynac and Biron, the Châteaux of Bannes and Losse or the ruins of Commarque are splendid places to visit.

Towns and villages: In the Périgord Medieval towns and villages are to be found in abundance and you will see for yourself that just about every place you come through has a charm of its own.

Exquisite examples though are the towns of Sarlat-la-Canéda, Bergerac and Périgueux as well as the bastide towns of Monpazier, Domme, Villefranche and Beaumont.

The villages of La Roque Gageac and Limeuil feature on the list of the most beautiful villages in France. Quite a few famous personalities in the literary field had their home in the Dordogne: the manor and birthplace of the 16th century writer La Boétie are to be found in Sarlat-la-Canéda and the great philosopher Montaigne as well as the musketeer La Calprenède were from this region.

Churches and abbeys: In the hills behind the main valley of the Dordogne you will find the Cistercian abbey and cloister of Cadouin situated on the road to Saint-James of Compostelle. The 10th century church of Paunat as well as the recently restored church of Saint-Avit-Sénieur are also of particular interest.

Gardens: Each year more private gardens open their doors to the public: Jardins de Marqueyssac, Jardins du Manoir d'Eyrignac, Château de Hautefort and Sardy will please the horticultural visitor.

Music and théâtre: Over the summer period you can enjoy a number of music and theatre festivals in the region.
Reviews
Feedback from previous guests
A wonderful taste of 'real France' in the most beautiful surroundings with excellent company.
What more could one want ? Only to return next year!
Richmond-Dodd Family - Ascot, UK
---
Thank you for the most perfect holiday. The château is truly paradise on earth. You are all perfect hosts.
Connick Family
---
Thank you for providing a calm, beautiful retreat for our family - we have had a wonderful stay. Your advice on restaurants and sight-seeing were perfect - delicious food and stimulating history.
Granville family - London, UK
---
Thank you for allowing us the privilege of sharing your most unique home. It has given us a real taste of how life might have been in France centuries ago. You have been gracious hosts and very informative.
Bryer Family, Toronto, Canada
---
Vacation château in Dordogne
Vacation château in Dordogne with private pool
Living room in Dordogne vacation château
Dining room in Dordogne vacation château
Living room in Dordogne vacation château
Kitchen in Dordogne vacation château
Dordogne château private pool
Church in Dordogne château grounds
Dordogne château gardens
Vacation château in Dordogne with private pool
Vacation château in Dordogne
Bedroom in Dordogne vacation château
Bathroom in Dordogne vacation château
Bedroom in Dordogne vacation château
Bathroom in Dordogne vacation château
Bedroom in Dordogne vacation château
Vacation château in Dordogne with private pool
Bathroom in Dordogne vacation château
Bedroom in Dordogne vacation château
Vacation château in Dordogne with private pool
Dordogne château private pool
Living room in Dordogne vacation château
Vacation château in Dordogne
Vacation château in Dordogne with private pool
Dordogne château lawned gardens