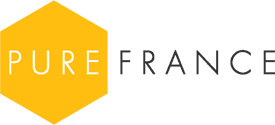 Quality holiday rental villas & châteaux in France
Find your perfect French holiday home...
So you have chosen France as your next holiday destination, but with so much to offer it can be difficult to choose which region to spend your next villa holiday. Whether rolling vineyards, historical towns, beautiful beaches or picturesque villages you can be sure to spend a wonderful holiday in any part of France.

At Pure France we offer you the very best selection of self-catering holiday rental properties covering popular regions such as Provence and the Côte d'Azur, the Dordogne and the Loire Valley as well as hidden gems in regions such as the Languedoc-Roussillon, Burgundy, the Atlantic coast, Corsica and the French Alps.

Search our full list of holiday rental properties with private pools in France and see which wonderful family villa, holiday châteaux, country house or farmhouse catches your eye or contact our friendly team, available 7 days a week.
Map view