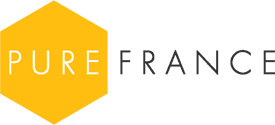 Great value autumn getaway near Arbis
How to book an affordable château holiday
Château Entre-Deux-Mers

Sleeping 12 guests, this holiday rental château near Arbis costs only €245 per person per week in October 2017, a cost of just €35 per night per person to stay in these luxurious and unique surroundings.

October is a wonderful time of year in the South West of France with lots of sunshine and stunning autumnal vineyards glowing with colour, so why not rent this fabulous holiday château with a private pool in the Gironde region of France.

The beautifully renovated holiday rental château is in 3 hectares of private grounds and has stunning original features. There are 6 bedrooms and 5 bathrooms and you can choose from two dining rooms as well as a covered outside dining terrace and a courtyard with a bbq and dining table.

The kitchen ideal for self-catering and features a huge open fireplace. You are also treated to a games room with a pool table to enjoy family games tournaments!

Fly with budget airlines Ryanair or Easyjet into Bordeaux airport, less than an hour's drive from the château.
You can also fly into Bergerac (1 hour 10 minutes drive) with budget airline Ryanair.
Private swimming pool
Château with private swimming pool
This page featured holiday home...
Note: This article may contain or reflect personal opinions and cannot be considered contractual.
Full property details and booking terms and conditions are available on the relevant property page(s).
Entry fees, opening hours and other information is correct as of publishing, August 2017.