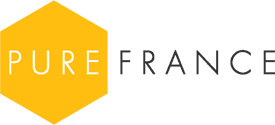 Perfect Provence villa swimming pool
Is the pool your top priority when choosing a villa holiday?
Maison les Fumerates 06061 is a 5 bedroom villa for 10 with everything you would want in a private swimming pool:-

Heated swimming pool (12.5m x 5m).

Infinity swimming pool edge with fabulous views.

Diving board.

Water slide.

Remote controlled awnings so you can be in the sun or the shade.

The swimming pool is so good it has even been featured in the UK press as one of the world's best infinity pools!
Infinity swimming pool
Maison les Fumerates
This page featured holiday home...
Note: This article may contain or reflect personal opinions and cannot be considered contractual.
Full property details and booking terms and conditions are available on the relevant property page(s).
Entry fees, opening hours and other information is correct as of publishing, August 2016.