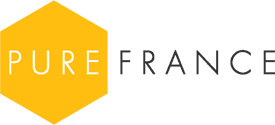 Languedoc living turned inside out
Not only does the Loft's vast open-plan living space spill out onto the terrace, so that views of the garden can be enjoyed from indoors as well as from the terrace, but so do two of the three bedrooms, which also have French windows opening onto the terrace at each end, enabling guests to often sleep with the benefit of a natural breeze wafting in from across the terrace.

As each new morning breaks, the sight of yet another blue sky, studded by the green of some magnificent ancient pine trees, beckons and it's just a step outside of the bedroom and on to the terrace to enjoy all of this again.

As the day unfolds perhaps the smell of freshly-baked croissants and bread from one of the two local boulangeries is just too tempting to pass by. Bring them back to enjoy on the terrace with sticky apricot jam and a cafetiere of freshly brewed coffee for the simplest of French breakfasts whilst deciding how to spend another day: by the pool? Out and about exploring the Languedocienne countryside or the Mediterranean coast and its beaches? Or simply idling the day away with a good book on the terrace where a long, late, leisurely lunch can be enjoyed followed by an even longer siesta? Languedoc living has been turned inside out, and there's no better place to enjoy it than on the terrace at the Loft du Vigneron.


Getting there

Flights to the region are typically less than two hours from the UK. Carcassonne, Beziers, Perpignan, Toulouse and Montpellier airports are all within easy driving distance to the typical French village that is Rieux-Minervois, which nestles amongst some of the finest vineyards in France.

Indeed the local Vigneron's wines can be found on the list at the Hotels du Vin. The Loft du Vigneron (different vigneron - now sadly vigneron-ing in that great vineyard in the sky) has already become a firm favourite amongst guests and is just a phone call away from becoming a firm favourite with you too.

Bonnes Vacances!
This page featured holiday home...
Note: This article may contain or reflect personal opinions and cannot be considered contractual.
Full property details and booking terms and conditions are available on the relevant property page(s).
Entry fees, opening hours and other information is correct as of publishing, November 2016.