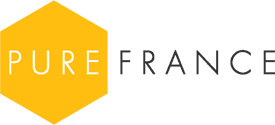 Marvellous maison de mâitre
Finding a haven of calm in the Corbières.
The owner of Maison Charvin, a renovated village house in the Languedoc-Roussillon, tells her story of finding her dream property and making it into a beautiful French home.

Now rented in the summer as self-catering holiday home to sleep 8, with lovely interior design and a charming outside space with private courtyard swimming pool.

After a 'Thelma & Louise' driving holiday visiting copious cities and areas in the southern half of France, we returned home and discussed which area was our favourite. We both decided that the Corbières area was the most beautifully unspoilt and still typically French part that we had visited. After a short rumination, the decision was made to make the move.

On the third visit to the area and after a long day on the road house-searching, the estate agent pleaded with me to look at this last house. I protested that I was too tired and nothing I had seen had pleased me. I said to him that I didn't want to see a house that was overlooked by some 'office windows'. He simply laughed and said "just come and see it".

I knew I had found what I was looking for...

The moment we opened the antique ornate typically French gates, I was struck by the house and how private it was, secure and sanctuary-like. I hadn't even entered the Hall Door when I knew I had found what I was looking for. I asked to see the courtyard first to look at the 'office windows' to discover it was only the windows on the second floor of the garage. The old carved stone feeder with the original hay racks still clinging to the stone wall had me hooked before I got inside.

I loved the house immediately. It had a 'feel' about it of calm, privacy and security. The decor was a tad strange - neon yellow and luminous orange, fake tiger skin but a lovely ceiling in the kitchen. So, that was going to be wonderful for me as there is nothing I enjoy more than redocorating houses. After it was bought with the sole condition that the planning permission for a pool where the 'office' was was granted, I started looking online for what I had already decided I wanted to do with the house. The States was commonly used for all my bedding and curtains bar the silk ones in the 'main' bedroom suite.

As it is my home, it is not finished or furnished like a normal 'gite'. I live here for all the months the house isn't rented. My kitchen is jam-packed with gadgets, utensils and wares. Although I wanted to keep it inline with its Frenchness, I decided that I really wanted a dining room like the one I grew up with, so wallpaper was chosen to suit the 18th century dining table and chairs and the other Regency pieces that I knew would suit that naturally dark room. I kept the Salon bright, light and casual – somewhere where you can really relax.

For the bedrooms I chose an individual theme for each in my favourite colours of green and blue. The first floor bedrooms are in the colour of green and Bordeaux red. The top floors are varying shades of blue and white and blue and cream.

After the pool was completed I needed to secure it for safety reasons. I decided to replicate somewhat the high entrance gates - like everywhere outside the colours are red, white & blue – French to the core.


Getting there

Less than two hours drive from four airports - Béziers, Carcassonne, Perpignan and Toulouse.
By train the nearest station is Carcassonne, a 35 minute drive from the property.
Bedroom in village house
Bedroom in village house
Bedroom in village house
Bedroom in village house
This page featured holiday home...
Note: This article may contain or reflect personal opinions and cannot be considered contractual.
Full property details and booking terms and conditions are available on the relevant property page(s).
Entry fees, opening hours and other information is correct as of publishing, November 2018.