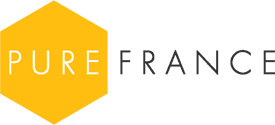 Stairways to Holiday Heaven
Stunning staircases in your dream holiday home.
We are proud to offer a unique and interesting selection of vacation rental properties with wonderful architecture and interior design. See our selection of stunning staircases.

At Pure France, we aim to offer properties which are extra special with individual style and charm. You will find a range of fabulous architecture and interior design in our portfolio of self-catering properties.

Many of our holiday homes are historical buildings which have been renovated for holiday rental and they retain many of their original features.

Here we show a selection of beautiful French staircases stone, wooden, spiral and metal. Just a small selection of some of the interesting architectural features from our many wonderfully renovated French properties.

Please mind the step!
Wooden spiral staircase in Holiday rental château in Dordogne, Château Lussac
Wooden staircase in self-catering holiday manor house in Dordogne, Le Manoir de Vergt
Stone spiral staircase in vacation rental château Château Entre-Deux-Mers in South West France
Wooden staircase in self-catering rental property in Loire, Maison Richelieu
Wooden staircase in vacation rental château in Loire, Château Richelieu
Metal staircase in self-catering holiday home Clercy in Languedoc-Roussillon
Note: This article may contain or reflect personal opinions and cannot be considered contractual.
Full property details and booking terms and conditions are available on the relevant property page(s).
Entry fees, opening hours and other information is correct as of publishing, October 2018.