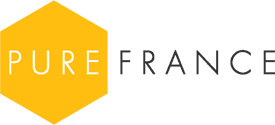 A prehistoric cave dating back 20,000 years ago perfect for the whole family
Take the family on a day trip to the The Lascaux caves for a fascinating experience.

See painstakingly recreated prehistoric cave paintings at this unique site, discovered in 1940 by two boys out walking their dog.

The paintings are from the Palaeolithic era, 20,000 years ago and mostly depict animals which once roamed the Dordogne region. They are some of the most sophisticated cave paintings ever discovered from this era.

The visitors centre offers guided tours in English along with an interactive tour. You can learn the fascinating history of the paintings and the geology of the caves. Buy your tickets online in advance to jump the queue.
5 holiday homes in the area...
Note: This article may contain or reflect personal opinions and cannot be considered contractual.
Full property details and booking terms and conditions are available on the relevant property page(s).
Entry fees, opening hours and other information is correct as of publishing, May 2017.