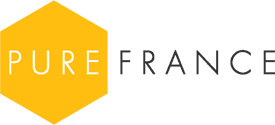 Discover Aigues-Mortes in the South of France set within 13th century medieval walls.
13th century Medieval walls surround the city of Aigues-Mortes with towers on each corner and is surrounded by flat Camargue marshlands.

The inner city of 1640 m² consists of restaurants and bars and is a popular holiday destination in the summertime.

Be sure to visit the famous Constance Tower and discover what was once a hamlet for fishermen and salt gatherers. The Church of Notre Dame des Sablons is one of the oldest monuments in Aigues-Mortes.

Discover the surrounding areas of Aigues-Mortes by foot, by boat or by horse.
3 holiday homes in the area...
Note: This article may contain or reflect personal opinions and cannot be considered contractual.
Full property details and booking terms and conditions are available on the relevant property page(s).
Entry fees, opening hours and other information is correct as of publishing, February 2018.