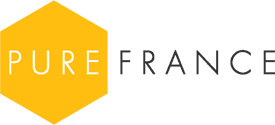 Relax in a steamy sauna for some extra heat on your summer holiday.
For ultimate relaxation and wellbeing on holiday you can rent one of our villas, holiday homes or châteaux in France which are equipped with a sauna among other luxurious facilities like a tennis court or gym.

If you're looking for some extra warmth this summer then check out our selection of villas and holiday homes with their own private sauna.

Saunas are reported to offer great health benefits and they certainly help to relax and promote a feeling of wellbeing.

Holidays are all about relaxing and taking time for yourself, so choose a villa with a sauna among other great facilities such as a private pool, jacuzzi or gym.
Maison Albarels: Holiday home in the Languedoc-Roussillon with sauna and jacuzzi
Mas Challignac: Holiday home in the Charente with sauna
The Retreat: Architect villa with sauna and gym
Maison Castera: Holiday country home in the Gers with a sauna
Villa 8 Cents: Villa in the Var with sauna
Villa Montplaisir: Villa with sauna and heated pool
This page featured holiday homes...
Note: This article may contain or reflect personal opinions and cannot be considered contractual.
Full property details and booking terms and conditions are available on the relevant property page(s).
Entry fees, opening hours and other information is correct as of publishing, April 2017.