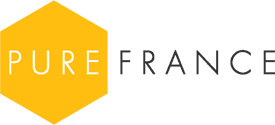 Infinity pools and beyond
Make a splash this summer with a private infinity swimming pool
Make a big splash this summer and enjoy your own private infinity swimming pool in France.

The swimming pool is often the focal point of any summer holiday and a private infinity pool is the crème de la crème for any villa holiday.

With views out to sea or across the beautiful French countryside, our villas with infinity pools really do have the wow factor.

Blending into the landscape, these stylish pools blur the line between the man made and natural landscapes.

Here are our pick of the top private infinity pools at our villas, châteaux and holiday homes in France.
Note: This article may contain or reflect personal opinions and cannot be considered contractual.
Full property details and booking terms and conditions are available on the relevant property page(s).
Entry fees, opening hours and other information is correct as of publishing, May 2014.