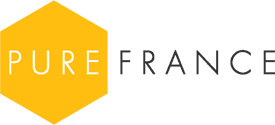 A perfect combination of relaxation and activity
With great facilities like a snooker or pool table at your self catering holiday rental property, you will be able to keep the kids (and yourself!) entertained without having to leave your wonderful holiday house.

As well as private swimming pools and great self-catering facilities at our French villas, many of our holiday properties have games and sports equipment, such as snooker and pool tables, table tennis, table football and boules.

Games are great for keeping children, particularly restless teenagers, occupied, or for bringing out your competitive streak by enjoying a family games tournament.

Why not choose a holiday rental villa, château or country house with a games room and practice your snooker skills, as well as relaxing and enjoying the beautiful surroundings of your French holiday destination.


Villas and châteaux in France with a snooker table:
Snooker table in Pyrénées-Atlantiques self-catering Château Lalongue
Snooker table in Burgundy self catering holiday Château Romenay
Snooker table in Dordogne self-catering holiday Château Labarde
Snooker table in Dordogne holiday rental country home Le Grand Manoir Grénal
Snooker table in Provence holiday rental villa La Villa Lauron
Snooker table in holiday rental country home in Beaulieu-sur-Dordogne, Maison Cassagne
Snooker table in self-catering Château Mézard in Condom, Gers
Snooker table in Languedoc self-catering holiday country home Mas de Tornac
Note: This article may contain or reflect personal opinions and cannot be considered contractual.
Full property details and booking terms and conditions are available on the relevant property page(s).
Entry fees, opening hours and other information is correct as of publishing, March 2017.