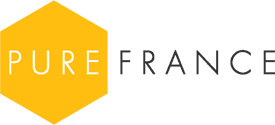 Have you considered a stay in a French farmhouse in the Dordogne?
Farmhouses offer something unique and charming, including rustic original features and acres of land. See this selection of Dordogne family holiday rental farmhouses.

When choosing your self-catering holiday accommodation in France, instead of a villa why not consider a Dordogne holiday rental farmhouse?

A Dordogne farmhouse offers a unique and charming ambiance in peaceful surroundings with large grounds to explore, as well as your own private swimming pool miles from any neighbouring holidaymakers.

Below we have chosen a selection of old stone holiday farmhouses in the popular Dordogne and South West region of France to inspire you.
French farm house
French farm house
French farm house
French farm house
French farm house
French farm house
Note: This article may contain or reflect personal opinions and cannot be considered contractual.
Full property details and booking terms and conditions are available on the relevant property page(s).
Entry fees, opening hours and other information is correct as of publishing, May 2017.