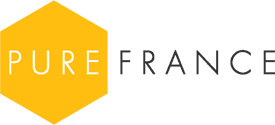 A lively modern seaside resort in the Languedoc-Roussillon
The old French fishing village of Le Grau Du Roi in the Aude is a popular
modern seaside resort.

Its lively in the summertime with its streets busy with tourists enjoying the Mediterranean atmosphere. There are bars and restaurants aplenty with plenty of ice-cream on tap!

The Mediterranean coast offers water-sports and beach bars.

Explore the close by 12 miles of France's sandiest beaches, lagoons and the beauty of the famous Camargue region. Take a trip and explore nearby city of Aigues-Mortes with all its history.

The closest airport is at Nîmes, with flights offered from Ryanair. The airport at Montpellier is just a little further afield.
Le Grau Du Roi in Gard
Fountain in the seaside town of Le Grau Du Roi
Note: This article may contain or reflect personal opinions and cannot be considered contractual.
Full property details and booking terms and conditions are available on the relevant property page(s).
Entry fees, opening hours and other information is correct as of publishing, February 2018.