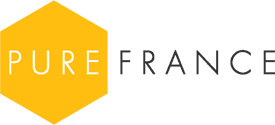 Travel guide to the sights of the seaside resort of Collioure in the South of France
The 17th century church dominates the seafront. It's free to enter and has an impressive interior with gothic architecture and a carved wooden altar.

The Royal Castle overlooks the town and offers breathtaking views all around. Founded by the Templars in the 12th century. Two hundred years later it was used as a residence by the kings of Mallorca and Aragon. For a small entrance fee you can access the castle including the underground tunnels which kids will love to explore. If you visit in the summer, you may also be lucky enough to enjoy one of the temporary art exhibitions or evening concerts.

There are several art galleries in Collioure, which has been called the 'city of painters' as it spawned the art movement of Fauvsim led by Henri Matisse. The museum of modern art is worth a detour with nearly 1,400 works and only €3 admission.

The sheltered beaches make for safe swimming and they even put floating platforms in the water in the summer.

All in all a fabulous beach resort for a family holiday in the Languedoc-Roussillon.
3 holiday homes in the area...
Note: This article may contain or reflect personal opinions and cannot be considered contractual.
Full property details and booking terms and conditions are available on the relevant property page(s).
Entry fees, opening hours and other information is correct as of publishing, May 2016.