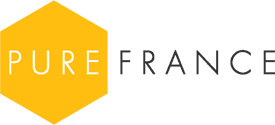 Where to shop in the popular Languedoc seaside resort
The main attraction for shoppers is the local market, which is held every Wednesday and Sunday.

A lively market, selling local produce as well as general household goods and clothes. If you are on a self catering holiday in Collioure this is a must to pick up your local fresh fruit and vegetable for the week and also practice your language skills!

Wandering round the quaint old winding streets you will find a selection of souvenir shops and boutiques interspersed with art galleries and restaurants.

There are several outlets selling anchovies which are a local speciality in the region, and perfect to nibble on with a cold beer.
3 holiday homes in the area...
Note: This article may contain or reflect personal opinions and cannot be considered contractual.
Full property details and booking terms and conditions are available on the relevant property page(s).
Entry fees, opening hours and other information is correct as of publishing, May 2016.