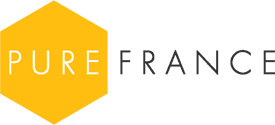 Airports and airlines that fly direct to Collioure from the UK
The closest airport to Collioure is Perpignan, a 45 minutes drive away;

Ryanair fly to Perpignan from Birmingham and London Stansted.

You can then catch the train to Collioure in about 25 minutes. There is a shuttle bus to take you from Perpignan airport to the station.

The following airports are also within a 2 hour drive of Collioure;

Girona- 1 hour 15 minutes.
Béziers - 1 hour 30 minutes.
Carcassonne - 1 hour 35 minutes.

Collioure is a great family day trip and our recommendation for the best beach resort in the Languedoc-Roussillon (Occitanie) region.
Note: This article may contain or reflect personal opinions and cannot be considered contractual.
Full property details and booking terms and conditions are available on the relevant property page(s).
Entry fees, opening hours and other information is correct as of publishing, January 2017.