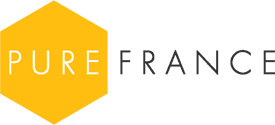 The best places to shop in Cannes.
Our insider tips into the best places to go shopping in the city of Cannes on the Côte d'Azur.

The main shopping street in Cannes is Rue d'Antibes with all major stores and boutiques etc. Lots of smaller, interesting stores on the side-streets on both sides.

Rue Hoche is a pretty, pedestrian shopping street with some interesting stores and a good selection of pavement cafés and bars. Rue Meynadier is an interesting street, with a mix of tourist stores and general shops used by the locals of Cannes.

Forville Market is probably the best fresh-produce market in Provence. Fruit, vegetables, olives, fish, bread, meat, flowers, herbs, cheese, etc etc. Great atmosphere and there are lovely pavement cafés all around. Go shopping there, stop for breakfast, watch the world go by. Oysters and white wine are great for brunch…
34 holiday homes in the area...
Note: This article may contain or reflect personal opinions and cannot be considered contractual.
Full property details and booking terms and conditions are available on the relevant property page(s).
Entry fees, opening hours and other information is correct as of publishing, March 2017.