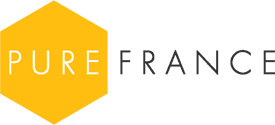 Saint Margaret Island and Saint Honorat Island
Visit islands inhabited by monks just off the coast of Cannes
Ile St Marguerite (Saint Margaret Island)

About a 15-minute boat ride from Cannes.

The cell of the mysterious 'Man with the Iron Mask' can be visited in the Fort of St Marguerite, now renamed the Musée de la Mer (Museum of the Sea).

This museum also houses archaeological discoveries from shipwrecks off the coast of the island, including Roman and Saracen ceramics.

Guided tours in English are available in summer.


Ile St Honorat (Saint Honorat Island)

The smaller, Southern island, is only inhabited by Cistercian monks.

Monks have inhabited the island more or less continuously since AD410 and, at the height of their powers, owned Cannes, Mougins and Vallauris, plus Seborga, Italy.

Medieval vestiges remain in the stark church, which is open to the public, and in the ruins of the 11th-century monastery on the sea's edge.
Note: This article may contain or reflect personal opinions and cannot be considered contractual.
Full property details and booking terms and conditions are available on the relevant property page(s).
Entry fees, opening hours and other information is correct as of publishing, July 2017.