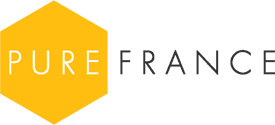 Château Royal de Collioure
Château Royal de Collioure is a castle dating back to 1207 and is a sight in Collioure to be seen
The Knights Templar built the castle around 1207 and it became part of the royal castle in 1345.
A second castle was built during the 13th and 14th centuries on the site by the Kings of Majorca.
In the 16th century Charles Quint and his son Philip II turned the castle into a modern fortress. Due to advances in artillery the castle defences and surroundings were considerably reinforced.

In the 17th century the town of Collioure was at stake in the wars between the Spanish Habsburgs and the French Bourbons. In 1642, Louis XIII's troops lay siege to Collioure and the Château Royal. Ten thousand men including Turenne, d'Artagnan and the King's musketeers occupied the hills overlooking the town, while the French fleet blocked the port. Deprived of water due to the destruction of their wells, the Spanish were forced to surrender.

Today visitors can admire Château Royal de Collioure's imposing high walls by walking the pathway around the bay of Ansa de la Baleta starting from the Plage de Port d'Avall.
3 holiday homes in the area...
Note: This article may contain or reflect personal opinions and cannot be considered contractual.
Full property details and booking terms and conditions are available on the relevant property page(s).
Entry fees, opening hours and other information is correct as of publishing, August 2017.