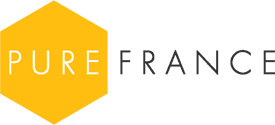 Airports and airlines that fly direct to Cannes from the UK
Nice international airport is just a 40 minute drive from Cannes.

Budget airline Easyjet fly directly to Nice from the following UK airports;

London Gatwick
London Stansted
London Luton
Bristol
Liverpool
Newcastle
Edinburgh
Belfast

You can also fly with Ryanair from Dublin to Nice, and with Jet 2 from Leeds Bradford.

British Airways fly to Nice from London Gatwick, Heathrow and London City with up to 12 flights per day.

Public transport in the area is frequent and reliable with trains linking all major towns and cities.
12 holiday homes in the area...
Other articles you might like...
Note: This article may contain or reflect personal opinions and cannot be considered contractual.
Full property details and booking terms and conditions are available on the relevant property page(s).
Entry fees, opening hours and other information is correct as of publishing, August 2017.