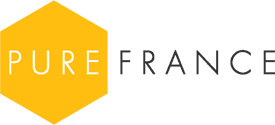 Why come on holiday to Provence?
Provence in the South of France is a popular holiday destination which offers some of the most picturesque landscapes, beautiful villages and vibrant towns in France.

Thousands of tourists each year are attracted to the charm of Provence for their family summer holiday in the Mediterranean South of France.

Here we break it down into each department and give you a broad guide with our recommended highlights to help you decide which region of Provence to visit.

Provence has six departments; Alpes-de-Haute-Provence, Hautes-Alpes, Alpes-Maritimes, Bouches-du-Rhône, The Var and Vaucluse which all have something unique to offer the holidaymaker.
Note: This article may contain or reflect personal opinions and cannot be considered contractual.
Full property details and booking terms and conditions are available on the relevant property page(s).
Entry fees, opening hours and other information is correct as of publishing, January 2017.