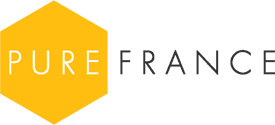 French Properties Sleeping 2 People
Holiday getaways for just 2.
Discover our choice of holiday properties in France that accommodate just 2 people.

A rare, high quality, 1 bedroom property with private heated pool near Lamonzie-Montastruc in the Dordogne as Featured in The Sunday Times 'The best French gîtes and villas 2018'.

A rare find; 1 bedroom house with private pool set in 1.3 hectares of private grounds in Lalinde, Dordogne.

A fully restored property in the grounds of manor house with shared heated pool, large garden & hot tub near Noyant-la-Plaine, Loire.

A beautiful & spacious studio cottage with high quality fixtures & furnishings throughout near Saint-Cyprien, Dordogne.

A beautifully restored Pigeonnier tower with private, heated pool with poolside living and dining area close to all amenities in Montauroux & Callian.
Self catering rental home in Aquitaine Dordogne
Dordogne self catering holiday home with private pool and garden
Holiday pigeonnier in Provence-Alpes-Côte-d'azur
Vacation rental property in Dordogne
This page featured holiday homes...
Note: This article may contain or reflect personal opinions and cannot be considered contractual.
Full property details and booking terms and conditions are available on the relevant property page(s).
Entry fees, opening hours and other information is correct as of publishing, April 2018.