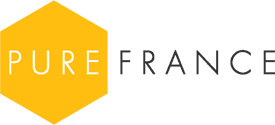 A Languedoc holiday rental country home that has it all!
A unique and simply outstanding property with private swimming pool in the sunny Languedoc
Domaine de Nérige
- A true French country house with superior furnishings and attention to detail everywhere.
Relax with family and friends around the private 11m x 4m swimming pool and dine on the South-facing terrace with superb views.
All amenities in nearby Limoux famous for its sparkling wine, second only to Champagne... and a fraction of the price!
Close to the spectacular citadel of Carcassonne with its numerous restaurants and café bars and cultural events.
"Our holiday was wonderful! Loved the house, it was fantastically equipped and beautifully styled. Sandie was a great host, friendly and helpful and we will return as soon as we can! Thanks." - Brown family
View full property details
Private swimming pool
Living room
Full fitted kitchen
Private swimming pool
1 of 6 bedrooms
1 of 6 bedrooms
Boules pitch and covered terrace
Languedoc countryside views
This page featured holiday home...
Note: This article may contain or reflect personal opinions and cannot be considered contractual.
Full property details and booking terms and conditions are available on the relevant property page(s).
Entry fees, opening hours and other information is correct as of publishing, April 2018.