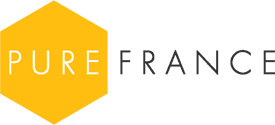 Dordogne holiday properties for just 2 people
1 bedroom properties in the Dordogne.
For a couple looking for accommodation in the Dordogne, check out our selection.

Choose from a selection of holiday properties in the Dordogne, all sleeping just 2 people.

Maison Lamonzie - A rare 1 bedroom property in Lamonzie-Montastruc with private 11m x 4.5m heated swimming pool. (Featured in The Sunday Times 'The best French gîtes and villas 2018).

The Garden Cottage in Thonac, Dordogne is a charming garden house with a private 11m x 5m swimming pool.

Camansou in Lalinde, Dordogne offers 1.2 hectares of private grounds, private 8m x 3m swimming pool, air-conditioning and 10 minutes to all amenities.

Maison Rosa in Boudy-de-Beauregard, Lot-et-Garonne is a fully renovated barn with 15m x 8m private swimming pool, wi-fi internet and close to all amenities.

Rive Gauche in Saint-Cyprien, Dordogne is a spacious studio cottage over looking the Dordogne river with a private 14m x 9m infinity swimming pool.
Bedroom in Rive Gauche
Bedroom in The Garden Cottage
Bedroom in Camansou
Bedroom in Maison Rosa
This page featured holiday homes...
Note: This article may contain or reflect personal opinions and cannot be considered contractual.
Full property details and booking terms and conditions are available on the relevant property page(s).
Entry fees, opening hours and other information is correct as of publishing, January 2018.