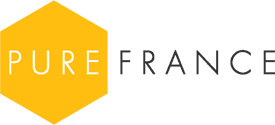 This magnificent, traditional château welcomes you for a fantastic family holiday.
The original site dates from Roman times and during the medieval period was a large fortified château. There are rumours of a secret tunnel running from a local church to the château in case of religious persecution. The tunnel is said to be large enough for a horse to be ridden though it!
In 1720, the château commenced production of Armagnac which, at the time, was worth more than gold.
The property continued to produce Armagnac (along with various wines) until 1975 and the ancient 'chai' remains within the main building complete with its massive original oak barrels and pressed earthen floor.
Come and experience for yourself! 6 bedrooms to sleep 12; fantastic views and large private swimming pool 15m x 7m.
View full château details
Private swimming pool
Kitchen
Living room
Bedroom
Lawned gardens
Private swimming pool
This page featured holiday home...
Note: This article may contain or reflect personal opinions and cannot be considered contractual.
Full property details and booking terms and conditions are available on the relevant property page(s).
Entry fees, opening hours and other information is correct as of publishing, February 2018.