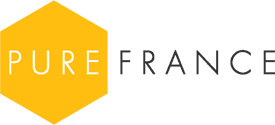 See it in colour in Collioure
Holiday Villa Colline offers visitors a touch of colour with the sights of Collioure to complete the picture.
Have a bright and relaxing holiday in Collioure at
Villa Colline
. Relax at night in bedrooms full of shades of green, brown, purple, grays, blues and creams.
Make a splash in the blue waters of the private swimming pool and jacuzzi.
Collioure holiday villa features
Sleeps 8 in 4 bedrooms
Air-conditioned throughout
Private 8.5m x 3.5m swimming pool and jacuzzi
What to see and do
Spend a day lazing in the jacuzzi and taking dips in the private swimming pool.
Relax with a book under a palm tree in the green Mediterranean garden or dining on a sunny terrace.
Visit Collioure, a particularly chic and picturesque seaside town in the South of France and sample local dishes in its many restaurants.
View full holiday property details
Private swimming pool
Holiday villa Mediterranean garden with palm trees
Jacuzzi
Blue and cream coloured bedroom
Purple and black coloured bedroom
Green and brown coloured bedroom
Golden coloured bedroom
Grey coloured kitchen
This page featured holiday home...
Note: This article may contain or reflect personal opinions and cannot be considered contractual.
Full property details and booking terms and conditions are available on the relevant property page(s).
Entry fees, opening hours and other information is correct as of publishing, September 2017.