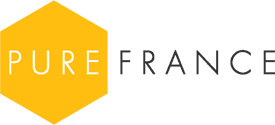 Église Notre Dame des Anges in Collioure
A classified Monument Historique that looks out over the Ansa de la Baleta bay of Collioure
Église Notre Dame des Anges, a classified Monument Historique with its incorporated medieval lighthouse taken out-of-service when the two towns Port d'Aval and Port d'Amont combined into Collioure. Today its working clock tower looks out over the Ansa de la Baleta bay of Collioure.

The church's interior is old and beautifully decorated.

The 2012 vintage red wine titled Notre Dame des Anges a 'powerful, full-bodied wine with a superb tannin structure which combines beautifully with aromas of spice and ripe fruit' took its name from the Collioure's bell tower.
3 holiday homes in the area...
Note: This article may contain or reflect personal opinions and cannot be considered contractual.
Full property details and booking terms and conditions are available on the relevant property page(s).
Entry fees, opening hours and other information is correct as of publishing, December 2017.