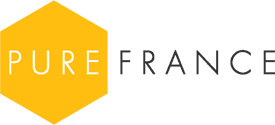 Take a plunge and choose a French holiday property with a private infinity edged swimming pool
An infinity swimming pool, where the waters edge just seems to disappear, is the perfect place to retreat to, in the warm French summer sunshine.

Infinity pools are modern and stylish and offer wonderful uninterrupted views if the surrounding countryside.

With locations like these you can enjoy the surroundings as well as the cooling blue water of your very own private infinity pool.

Enjoy the view.
Infinity swimming pool - Rive Gauche
Infinity swimming pool - Manoir de Rouffillac
Infinity swimming pool - Cassignac Farmhouse
Infinity swimming pool - La Vigerie
Another article you might like...
Note: This article may contain or reflect personal opinions and cannot be considered contractual.
Full property details and booking terms and conditions are available on the relevant property page(s).
Entry fees, opening hours and other information is correct as of publishing, October 2017.