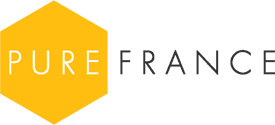 Burgundy bedroom beauties
A walm and relaxing place in Burgundy to be
Burgundy is a historical region with some of France's most spectacular castles. It is also home to some of our most beautiful restored holiday rental châteaux.

In different architectural styles and retaining original features but with luxurious modern interior design.

These Burgundy bedrooms have a decedant feel and each have a style of their own.
Bedroom in Château Chalons
Bedroom in Villa Le Doubs
Bedroom in Château Côte d'Or
Bedroom in Château Saône
This page featured holiday homes...
Note: This article may contain or reflect personal opinions and cannot be considered contractual.
Full property details and booking terms and conditions are available on the relevant property page(s).
Entry fees, opening hours and other information is correct as of publishing, September 2017.