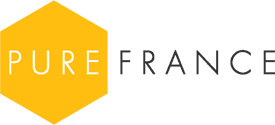 The UNESCO listed Roman aqueduct is sure to impress.
Built in the 1st century AD and towering nearly 50m above the riverbed, this should be a firmly on your daytrip list when visiting the Languedoc-Roussillon.

Built as part of a series of aqueducts supplying the then Roman city of Nîmes, the Pont du Gard is now a well deserved UNESCO world heritage listed site.

A truly beautiful construction built from soft yellow limestone which was harvested from the surrounding landscape, the bridge measures 360 metres across and is considered to be a techincal masterpiece.

A ticket to the Pont du Gard site costs €8.50 per adult, €6.00 for children between 6 and 17 years and under 6 years enter free.

The ticket price for the Pont du Gard includes parking and access to the Museum of the Pont du Gard, fascinating for anyone interested in Roman history or construction.

You can also take a guided tour (30 minutes) and walk across the top floor of the bridge for a cost of €11.50.
11 holiday homes in the area...
Note: This article may contain or reflect personal opinions and cannot be considered contractual.
Full property details and booking terms and conditions are available on the relevant property page(s).
Entry fees, opening hours and other information is correct as of publishing, October 2017.