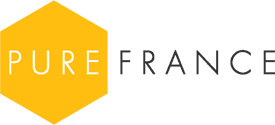 Visit this lovely Loire château in the 'King's Valley'
Built in the 11th century, Château de Saumur has served many different roles in history.

Château de Saumur has been a fortress, a prison and a residence for important local figures. It overlooks the lovely town of Saumur in the Loire Valley.

Now it is a museum housing wonderful works of art, offering guided tours.

The opening times for Château de Saumur are:-

1st April - 14th June: Tuesday to Sunday from 10am - 1pm and 2pm - 5.30pm
15th June - 15th September: Every day from 10am - 6.30pm
16th September - 5th November: Tuesday to Sunday from 10am - 1pm and 2pm - 5.30pm
7th November - 12th November: Tuesday to Sunday from 2pm - 5.30pm
23rd December to 7th January: 2pm - 5.30pm


Château de Saumur entrance fees

€7 per person

Parking is free on site and Château de Saumur is only 5 minutes walk to the town centre.
13 holiday homes in the area...
Note: This article may contain or reflect personal opinions and cannot be considered contractual.
Full property details and booking terms and conditions are available on the relevant property page(s).
Entry fees, opening hours and other information is correct as of publishing, November 2017.