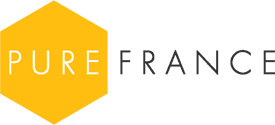 Benedictine Abbey in a picturesque riverside setting
Brantôme Abbey has history back to the 8th century, it has been rebuilt and restored over the centuries with the latest incarnation being built in the late 19th century.

One of the more unusual features are the troglodyte caves located behind the abbey which used to be inhabited by monks.

The village of Brantôme itself is picture perfect. As well as the Abbey there is an old stone bridge spanning the Dronne river, lovely parks and gardens and traditional Perigord houses.

Brantôme Abbey opening times are:

February and March: 10am - 12pm and 2pm - 5pm (closed Tuesdays)
April and May: 10am - 1pm and 2pm to 6pm
June: 10am to 6pm
July and August: 10am - 7pm
September: 10am - 6pm
October to December: 10am - 12pm and 2pm - 5pm (closed Tuesdays)

The entrance fee for Brantôme Abbey is €5.50.
14 holiday homes in the area...
Note: This article may contain or reflect personal opinions and cannot be considered contractual.
Full property details and booking terms and conditions are available on the relevant property page(s).
Entry fees, opening hours and other information is correct as of publishing, January 2018.