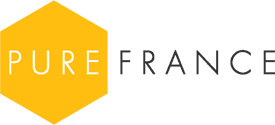 An easy, marked walking trail in Bize-Minervois, Aude.
There are many great walks in the Aude department, this route starts in the lovely village of Bize-Minervois and takes around 2 hours.

A holiday in the Aude department of the Languedoc is great for outdoor activities and there are many interesting walking routes for ramblers of all levels of fitness.

This marked walking route starts at the cemetary in the picturesque riverside village of Bize-Minervois and takes you through vineyards up to an old ruined watchtower.

It is classed as medium difficulty as there is a climb to reach the top of the hill where you are afforded lovely 360 degree views of the surrounding vineyards, distant hills and the river below.

At a quick pace, you could complete the circuit in under 1½ hours, however we recommend taking your time and exploring all of the small offshoot tracks which take you to various interesting features and small ruins which are scattered on the landscape.
Map of Bize Minervois walking trail, Aude
Watchtower, Bize Minervois, Aude
10 holiday homes in the area...
Note: This article may contain or reflect personal opinions and cannot be considered contractual.
Full property details and booking terms and conditions are available on the relevant property page(s).
Entry fees, opening hours and other information is correct as of publishing, January 2018.