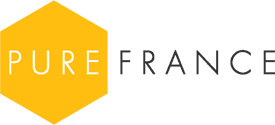 Collioure Lighthouse in the bay of Ansa de la Baleta.
Collioure lighthouse is the perfect place from which to view the Mediterranean and the bay of Ansa de la Baleta in Collioure.

Collioure lighthouse (Phare de Collioure) is positioned at the mouth of Ansa de la Baleta bay.

Take the seashore pathway below the Château Royal, passing the Egiles Notre Dames des Anges, Plage Boramar and Plage Saint-Vincent and you will reach the Ansa de la Baleta sea wall which stretches out to the lighthouse.

From the lighthouse you're presented with panoramic views of Ansa de la Baleta bay and the sandy Plage Port d'Avail a popular summer tourist destination in Collioure.
The bay of Ansa de la Baleta
Plage Port d'Avail in Collioure
Note: This article may contain or reflect personal opinions and cannot be considered contractual.
Full property details and booking terms and conditions are available on the relevant property page(s).
Entry fees, opening hours and other information is correct as of publishing, October 2017.