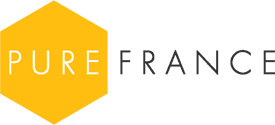 Visit this natural cave with stunning rock formations and an underground stream.
The added fun of an underground boat trip makes this our favourite cave in the Dordogne, bring the family and don't forget your jumper!

Our favourite cave in the Dordogne, the Gouffre de Padirac is a really great family day out.

The cave is entered by descending nearly 100m down into the mouth of the cave, then boarding a small boat to travel along the underground stream.

The cave is open every day from 30th March to 5th November.

Check opening times of the Gouffre de Padirac before you visit the cave, but standard hours are as follows:

April, May and June: 9.30-18.00
July: 9.00-19.00
August: 8.00 - 21.30
September: 09.30-18.00
October: 10.00-17.30

The entrance fee to Gouffre de Padirac is €12.50 per adult and €9.00 per child between 4 adn 12 years (under 4yrs go free).
12 holiday homes in the area...
Note: This article may contain or reflect personal opinions and cannot be considered contractual.
Full property details and booking terms and conditions are available on the relevant property page(s).
Entry fees, opening hours and other information is correct as of publishing, December 2017.