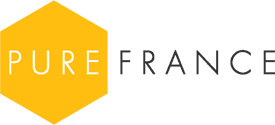 Festival Les Déferlantes - Argelès-sur-Mer
South of France music festival in a beautiful setting
Every July the Château de Valmy hosts a fabulous music festival, Les Déferlantes, in the seaside town of Argelès-sur-Mer.

There is a mix of French bands and international acts, which in the last few years have included such acts as Sting, The Chemical Brothers, Arcade Fire and Lenny Kravitz.

A relatively small festival, with a capacity of around 12,000, there is a relaxed atmosphere
and two large stages which means no waiting between bands!

There is a token system for drinks and you can buy snacks and also visit the wine bar up on a hill overlooking the site.

Les Déferlantes festival operates a park n' ride system, ferrying festival goers from car parks on the outskirts of Argelès-sur-Mer on free 'tourist trains' (note: there is a 10 minute walk up a gentle hill to the festival site).

For more information and line-up announcements, see www.festival-lesdeferlantes.com.
3 holiday homes in the area...
Note: This article may contain or reflect personal opinions and cannot be considered contractual.
Full property details and booking terms and conditions are available on the relevant property page(s).
Entry fees, opening hours and other information is correct as of publishing, December 2017.