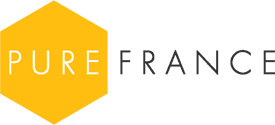 La Grillade de Château in Ventenac-en-Minervois
A lovely restaurant by the Canal du Midi with a shady courtyard
The Languedoc village of Ventenac-en-Minervois has history dating back to Roman times and is the site of the first canal bridge ever built.

It was once a busy hub transporting wine on the Canal du Midi and is now a picturesque sleepy village frequented by locals and canal boaters.

The restaurant La Grillade de Château is situated just across the road from the Canal du Midi and has a large leafy courtyard where you can watch the chefs in the open outdoor kitchen.

There is a large menu with pizzas, cooked in a stone pizza oven, several varieties of moules frites (mussels and chips) and very generous steaks.

A family friendly restaurant, an added bonus for children are the pet chickens which meander around the courtyard, tame enough to stroke if you don't mind risking a peck!
La Grillade du Château, Ventenac-en-Minervois
Le Château de Ventenac
9 holiday homes in the area...
Note: This article may contain or reflect personal opinions and cannot be considered contractual.
Full property details and booking terms and conditions are available on the relevant property page(s).
Entry fees, opening hours and other information is correct as of publishing, December 2017.