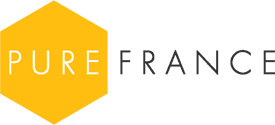 The rise of the beach restaurant
Restaurants located right on the sand have been springing up along the Languedoc coast
There is something wonderful about dining with your feet in the warm sand and looking out to sea.

At Languedoc beach resorts, restaurants have traditionally been located in the port areas with some along the roads which line the seafront. Lately, however there have been more and more restaurants opening right on the beach.

Open in July and August only, these Languedoc beach restaurants have added a new dimension to the coastal resorts.

Languedoc beach restaurants are family friendly and a great spot for lunch. They tend to attract a trendy younger crowd in the evening when they double as cocktail bars and night clubs.

Most offer fine dining and of course you pay a premium for the location, however we have discovered a casual spot offering snacks and meals at a reasonable price - Mosquito Coast, located on the Gruissan beach 'Plage de Mateille'. Try the tuna ceviche with sweet potato chips - to die for!
14 holiday homes in the area...
Note: This article may contain or reflect personal opinions and cannot be considered contractual.
Full property details and booking terms and conditions are available on the relevant property page(s).
Entry fees, opening hours and other information is correct as of publishing, November 2017.