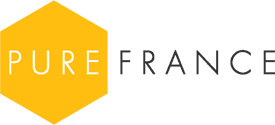 Réserve Africaine de Sigean
A park between Narbonne and Perpignan that hosts over 3,800 animals on over 300 hectares.
Located in the south of France, between Narbonne and Perpignan, on the mediterranean coast and along salt-lakes lining the Languedoc coast, the Réserve Africaine de Sigean hosts over 3,800 animals on over 300 hectares.

Réserve Africaine de Sigean was created by Paul de La Panouse and Daniel de Monfreid opened to the public on the 8th April 1974.

Réserve Africaine de Sigean is an animal park where the animals are free to wander, the open spaces on offer provide ideal conditions for the animals able to keep their 'wild' behaviour.

Experience a unique African safari at Réserve Africaine de Sigean with friends and family this summer.

Practised or beginner ornithologist, professional or amateur photographer, lover of nature in all its forms, the Réserve Africaine de Sigean on more than 300 hectares of scrubland, woods and salt-lakes, will offer you the pleasure of the spectacle of wildlife.


Réserve Africaine de Sigean

Given the size of the park a part of the visit is done by car.
Over a distance of 7,5 km, you cross the African bush, the park of the Asiatic black bears, the lion park, the African savannah, where live white rhinos, sitatungas, Cape elands, zebras, ostriches, Somali wild ass...

Your 'on-foot' tour then takes you alongside the salt-lakes where flamingos, pink-backed pelicans and white storks breed.
You will discover the many parks overlooking the African antelopes, chimpanzees, elephants. The vivarium, home to the alligators and turtles will plunge you into the mysterious world of reptiles...


Private tours

Guided tour in a minibus
You will be driven through 8 parks on a minibus with a guide who will explain the characteristics of the many animals you are going to see.
Visiting time: 1 hour. Maximum 15 people.

Accompanied tour
Visit the park and walk around with a guide especially for you.
Visiting time: about 2 hours. Maximum 15 people.


---
Réserve Africaine de Sigean history

Since its opening, the Réserve Africaine de Sigean has seen it's size triple. Only 88 hectares in 1974, it now covers an area of 300 hectares. It's animal capacity has also increased, from less than a thousand animals in 1974 to over 3,800 today.

In total over 160 species of the animal world are represented. In 41 years, more than 10,000 births were registered at the Réserve Africaine de Sigean.


Feeding time

3 tons of food are distributed each day including 198 kg of fruit and vegetables, 134 kg of bread and crackers, 75kg of meat, 101 kg of fish, 511 kg of seeds and granules, 1,518 kg of straw and hay.


Réserve Africaine de Sigean visitors

About 330,000 visitors per annum, 80% are native to other areas than the Languedoc-Roussillon or Midi-Pyrenees.


---
Admission fees

Adults - 32.00 Euros
Children - 23.00 Euros
Handicap - 13.50 Euros


---

WEBSITE: www.reserveafricainesigean.fr
TEL: +33 468 482 020 internationally
EMAIL: ra.sigean@wanadoo.fr
ADDRESS: Réserve Africaine de Sigean, RD 6009, 19 chemin Hameau du lac, 11130, Sigean, France
Cheetah
Chimpanzees
Waldrapp Ibis
Wild black and white storks
Chimpanzees
Brindled gnu
21 holiday homes in the area...
Note: This article may contain or reflect personal opinions and cannot be considered contractual.
Full property details and booking terms and conditions are available on the relevant property page(s).
Entry fees, opening hours and other information is correct as of publishing, October 2017.