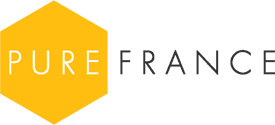 Peyriac-Minervois 2017 Christmas decorations
15 years of spectacular outdoor Christmas decorations on display in Peyriac-Minervois, France.
Christmas light fantastic in Peyriac-Minervois and a great lead-up to 2018. Joyeuses Fêtes.


Joyeuses Fêtes

Celebrating Christmas time and a Happy New year from Peyriac-Minervois.

A resident of Peyriac-Minervois in Aude has for the 15th year, created in his garden a fantastic Christmas and Walt Disney themed outdoor Christmas lights display.
Snowman
Walt Disney
Reindeer deer
Polar bears
Walt Disney characters
White Christmas tree
Christmas lights
Snowman
Christmas light fantastic
Mickey Mouse and Mini Mouse
Walt Disney's Nemo
Christmas lights
Christmas lights
Swans on a frozen lake
Walt Disney's Princess
2018 Joyeux Fêtes
This page featured holiday homes...
Note: This article may contain or reflect personal opinions and cannot be considered contractual.
Full property details and booking terms and conditions are available on the relevant property page(s).
Entry fees, opening hours and other information is correct as of publishing, December 2017.