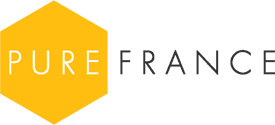 An impressive, traditional 16th century château on the River Garonne
Château Garonne was built in 1520 and is situated in the Southern West of France near Toulouse on the River Garonne. Today the luxury renovated château offering its guests accommodation for up to 14 people. The château offers beautifully furnished interiors and paintings. Guests can enjoy the ancient guards room which today is the dining room, a formal dining room, the red living room and the billiard room.

Having been home to the famous Montpezat family for over 3 centuries, it was first renovated in 1850 and then again in 1991.

The 40 hectares surrounding the chateau is covered by tree plantations with views of the Pyrénées mountains.

Explore the South West of France and discover a number of castles and forested churches in the region including Cathare fortresses, St Sernin Cathedral, Toulouse Lautrec museum and Saint Bertrand abbatial along with a huge number of cultural events held each year.

Toulouse international airport is situated 40 minutes away, offers several daily flights to European capital cities and shuttle services to and from Paris.
Heated swimming pool in château grounds
Château living room
Château kitchen
Château bedroom
This page featured holiday home...
Note: This article may contain or reflect personal opinions and cannot be considered contractual.
Full property details and booking terms and conditions are available on the relevant property page(s).
Entry fees, opening hours and other information is correct as of publishing, February 2018.