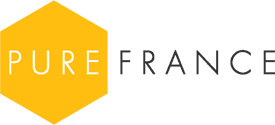 A fairytale castle in the Loire Valley
Château d'Ussé

Château d'Ussé has been a home for more than two centuries.
Visit and follow in the footsteps of Vauban, Perrault, Chateaubriand and the current owner, the 7th Duc of Blacas.

The writer, Charles Perrault took Château d'Ussé as inspiration for his tale of 'Sleeping Beauty'.


The gardens of Château d'Ussé

The gardens were designed by Le Nôtre in 1664. He also designed the gardens at Versailles. 600 hectares of surround the château. Discover the citrus fruits, orange and lemon trees. The orangery was constructed in 1664.

Discover the a collection of horse drawn carriages in the stables and the beauty of the Sainte-Anne D'Ussé's chapel.

Events at Château d'Ussé
Visit in June and experience the 'Rendez-vous aux Jardins', an nationwide event held each year in France.

Discover the Summer Chic exhibition in summer 2018.

September is the time to visit when Château d'Ussé takes part in the 'European Heritage Days'.

Tel : +33 2 47 95 54 05
Fax : +33 2 47 95 43 58
Website: www.chateaudusse.fr
Email : chateauusse@gmail.com
Château d'Ussé gardens
Sainte-Anne D'Ussé's chapel
9 holiday homes in the area...
Note: This article may contain or reflect personal opinions and cannot be considered contractual.
Full property details and booking terms and conditions are available on the relevant property page(s).
Entry fees, opening hours and other information is correct as of publishing, June 2018.