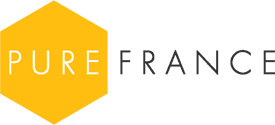 Spring break in France…with a heated pool!
Get a discount on all April weeks in 2018.
April in the South of France is glorious. Spring has sprung, the days are warm and the tourists have not yet arrived!
And don't worry if the Mediterranean sun hasn't warmed up the pool yet - here's a fabulous, traditional home with its own heated pool, just steps away from the centre of one of the most charming towns in the South.
The house sits in 1,550 m² of private grounds with large lawned garden and palm trees. The heated pool is 8m x 5m and has a pool-house with fridge, shaded living area and open deck with conservatory furniture and dining table and chairs.
11% discount on all April weeks in 2018
View full traditional French holiday home details
Living room
Conservatory
Kitchen
Private heated swimming pool
Covered pool terrace
Bedroom
Bedroom
Bedroom
Private heated swimming pool
Holiday property in France
This page featured holiday home...
Note: This article may contain or reflect personal opinions and cannot be considered contractual.
Full property details and booking terms and conditions are available on the relevant property page(s).
Entry fees, opening hours and other information is correct as of publishing, February 2018.