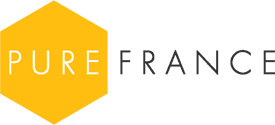 Beachfront villas in France
Holiday rental properties in France near the beach with sea-views
Spend some time at the beach this summer in a holiday rental villa with sea views.
Pure France
has a wide range of properties in France on the beach and with sea views.
Discover the Mediterranean beaches in the South of France. Walk along long sandy beaches near Honfleur in Calvados. Watch the surfers in Biarritz riding the waves.
Villa on the beach in Lanton, Gironde France
Villa overlooking the beach in Rayol-Canadel-sur-Mer, Var, France
Beach view in Biarritz
Villa with sea view in Le Trayas, Alpes-Maritimes, France
Villa in Collioure with sea view, France
Beachfront property in Calvados , France
Note: This article may contain or reflect personal opinions and cannot be considered contractual.
Full property details and booking terms and conditions are available on the relevant property page(s).
Entry fees, opening hours and other information is correct as of publishing, February 2018.