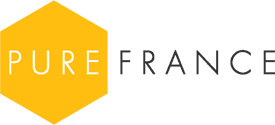 Stunning 'belle epoque' villa with direct beach access
Beach house
A beach house in France situated on the beach between Andernos-les-Bains and Lanton.
A short walk along the beach to two restaurants.
Beach house accommodation
Contemporary kitchen
Large reception rooms
Home cinema
8 bedrooms and 8 bathrooms
Beach house grounds
Direct access to the beach
Manicured gardens
Eco-pool, 14m x 5m
Beach house visitor comments
"What a beautiful place you have here! Absolutely loved the setting. The closeness to the beach, the attention to detail in decor and service. Enjoyed our week here and hope to return soon."
View beach house
This page featured holiday home...
Note: This article may contain or reflect personal opinions and cannot be considered contractual.
Full property details and booking terms and conditions are available on the relevant property page(s).
Entry fees, opening hours and other information is correct as of publishing, March 2018.