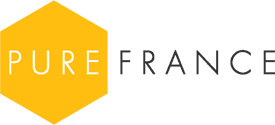 A sandy beach and a Mediterranean view in Collioure in the South of France
Take a day trip to the many beaches in Collioure.

Port d'Avall beach is a very popular destination in Collioure. Château Royal and Egiles Notre Dames des Anges are both seen from the sandy beach.

Many restaurants are found in Collioure, including Le Neptune with views over the Mediterranean bay of Ansa de la Baleta.

Port d'Avall is the only sandy beach in town. Take a stroll, sit on the harbour wall and watch the world go by or take a dip in the Mediterranean water. The beach has shallow waters allowing both young and old to enjoy a refreshing French summertime dip.

Collioure has also five further beaches, Plage Nord, Plage Saint-Vincent, Plage Boramar, Plage Boutigue and Plage Balette to further explore.
Bay of Ansa de la Baleta in Collioure
Bay of Ansa de la Baleta and Château Royal in Collioure
3 holiday homes in the area...
Note: This article may contain or reflect personal opinions and cannot be considered contractual.
Full property details and booking terms and conditions are available on the relevant property page(s).
Entry fees, opening hours and other information is correct as of publishing, September 2017.