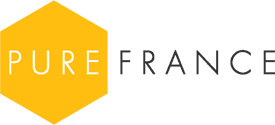 A large family holiday home in France
Mas de la Rivière - a lovely country retreat for a large family French holiday
With 15 hectares of private grounds with a large, private, lawned garden with swings, slide and trampoline and accommodation for up to 14 people, Mas de la Rivière in Rabastens, Tarn is the perfect getaway for a large family holiday in France.
Gaillac, 15 minutes is a pretty town with all amenities and famous wine production.
Albi, 35 minutes is well worth a visit with its famous red-brick buildings and cultural events.
Toulouse is a fabulous city (with its international airport), not too big and not too small. Superb central area with pavement cafés, restaurants and excellent shopping.
View full property details
French holiday accommodation
Private swimming pool
Shaded terrace
Living room
Cinema
Dining room
Covered dining terrace
Bedroom
Bedroom
Bedroom
A large family holiday home in France
French holiday accommodation
This page featured holiday home...
Note: This article may contain or reflect personal opinions and cannot be considered contractual.
Full property details and booking terms and conditions are available on the relevant property page(s).
Entry fees, opening hours and other information is correct as of publishing, March 2018.