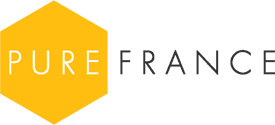 The green, green grass of a French holiday home.
Relax amongst the plants and flowers, enjoy a game of football or just stretch out in the warm French summer sunshine.

Enjoy the French summertime in a holiday property with a private lawned garden.

Discover a selection of the best lawned gardens in France.
Manor House with lawned garden in the Loire
Chateau with lawned garden near Béziers
Farmhouse with lawned garden in the Languedoc
Town house property in the Loire
This page featured holiday homes...
Note: This article may contain or reflect personal opinions and cannot be considered contractual.
Full property details and booking terms and conditions are available on the relevant property page(s).
Entry fees, opening hours and other information is correct as of publishing, October 2018.